Can I make a donation?
Yes! We are humbled by your desire to make a donation and offer financial assistance to American Pilgrims on the Camino.
How will my donation be used?
We are an all-volunteer organization and your membership dues and donations are what allows us to provide pilgrim credentials at no cost, to support our nearly 60 local chapters, to fund our programs (including hospitalero training and the Ribadiso Welcome Service) and to support our award-winning grants program. We have awarded more than $500.000 over the last 12+ years to improve the infrastructure along the Camino to support the pilgrimage experience. In October 2021 we were recognized by the Spanish Federation of Associations of Friends of the Camino de Santiago and received the Trifinium Award for our grants program. Follow this link to read more.
Can I donate to a specific albergue or association?
No. As a U.S. nonprofit organization, we are subject to I.R.S. restrictions on sending money abroad. We have researched ways to make additional donations outside our existing grants program and found our grants program is the full extent of what we are legally able to do. We cannot act as a conduit for those who wish to support selected albergues or associations, nor can we send funds for operating purposes.
The good news is we can receive donations to support the mission of American Pilgrims, and, if desired, you can designate your donation for our grants program; it is administered with a review process that we've had in place for years and works exceptionally well. We can send funds to eligible charities that submit an application, meet our grants requirements and comply with U.S. legal requirements.
We are deeply grateful for your generosity of spirit, your sense of community and your willingness to support the Camino. Donations to American Pilgrims in any amount are welcome, and, if desired, you can indicate your donation be earmarked for the grants program in the Comment box on the donation form.
We want you to be proud of the actions we continue to take on behalf of the pilgrim community and everyone we serve.
Thank you.
Follow this link to Make a Donation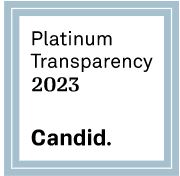 American Pilgrims on the Camino is a platinum-level GuideStar participant, demonstrating its commitment to transparency.